Introduction 3D-CAD
In an additional innovation step now LESYK uses one of the most modern 3D-CAD-systems.
This comprehensive 3D design solution enables us to create, validate, communicate, and manage your product designs.
By integrating powerful design tools, including industry-leading part, assembly, and drawing capabilities, with built-in simulation, cost estimation, rendering, animation, and product data management, SolidWorks Premium makes the development faster and simpler, resulting in a more productive 3D design experience.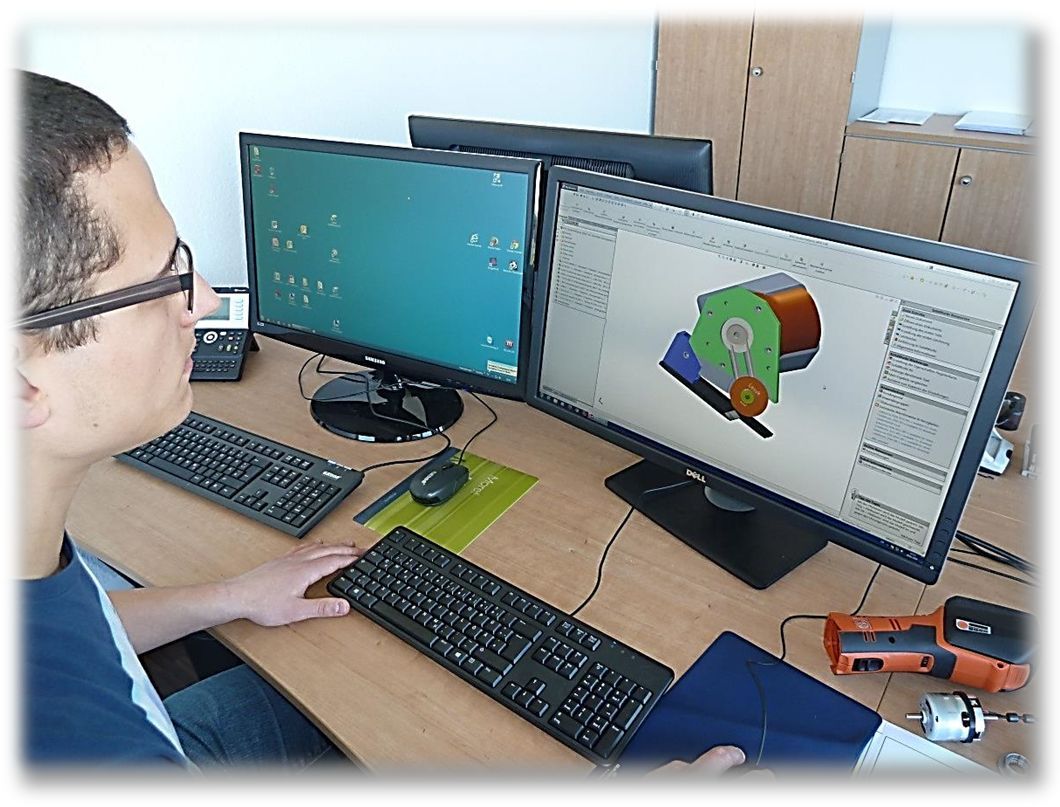 Fully automatic labelling system
In 2013 we completed successfully the technical data integration of our paternoster parts warehouse with linking to our merchandise system and commissioning (Aktuelles_2013).
In a subsequent logical step, we now have implemented the printing of high quality labels as further part of managing supply chain functions such as manufacturing, warehouse and sales.
For the design of the labels, as well as for linking with our merchandise management we use one of the most advanced labelling software package.
Now we implement step by step the high-quality adhesive polyester labels, label the product packages and deliver.