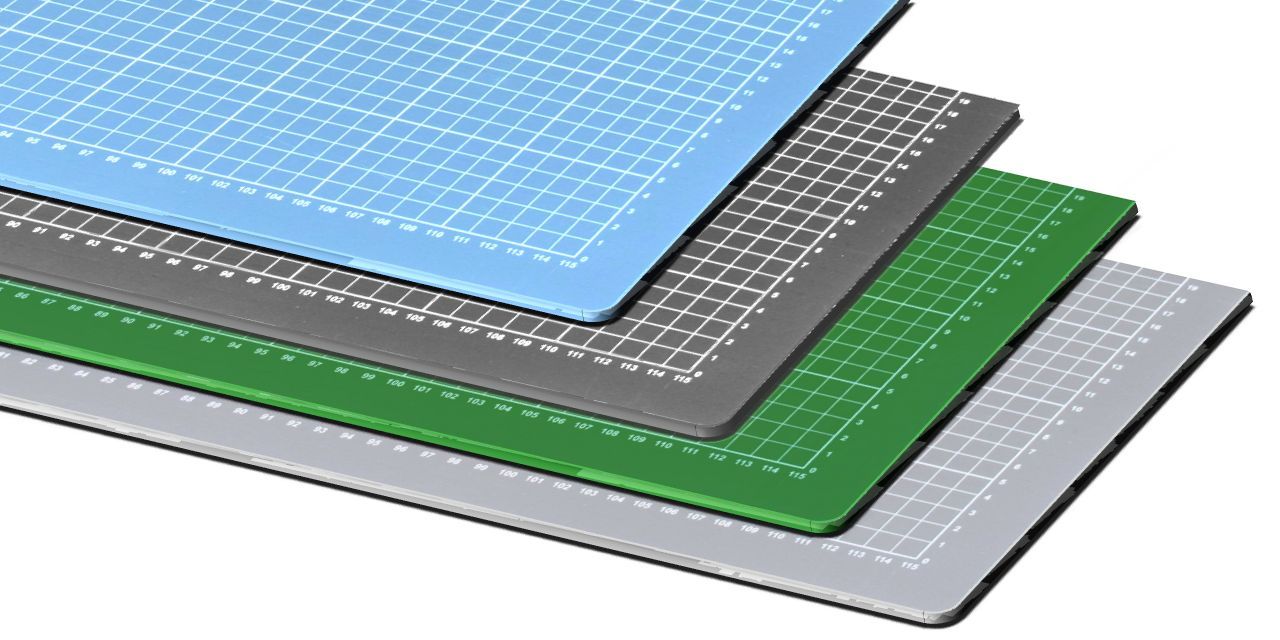 Protect the work surfaces of your tables in the long term!
To perform cutting work on writing and working tables, you should not do without a cutting pad. The three-ply, 3mm thick plastic material has a hard middle layer and can hardly be destroyed with normal cutting work. The two surfaces are more elastic and softer. They thereby absorb the cut and soften it. The sharpness of the blade is spared.
The surfaces are self-healing. This means that the cutting line closes again and becomes almost invisible.
All variants, transparent and non-transparent, are self-healing and can be used on both sides. The mats are printed on one side with a 10mm and 50mm neutral gauge grid to allow precise and fast work.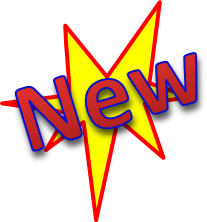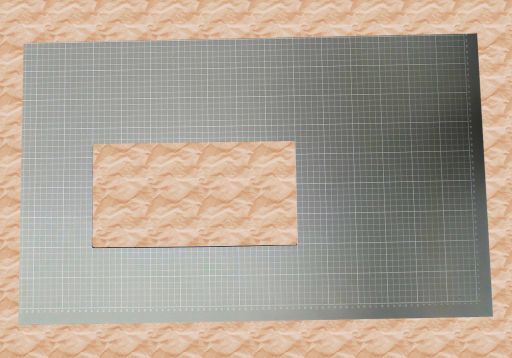 Many packing and working tables have dimensions different from the standard. From now on we can offer cutting mats in the cut. Especially for the large formats 1500 x 1000 mm and 2000 x 1000 mm, this can be an advantage for you, as well as for cutouts. We cut to the millimeter exactly.
If you are interested you can contact us via our contact form or directly by email.