Another milestone: Linking our warehouse with our merchandise management system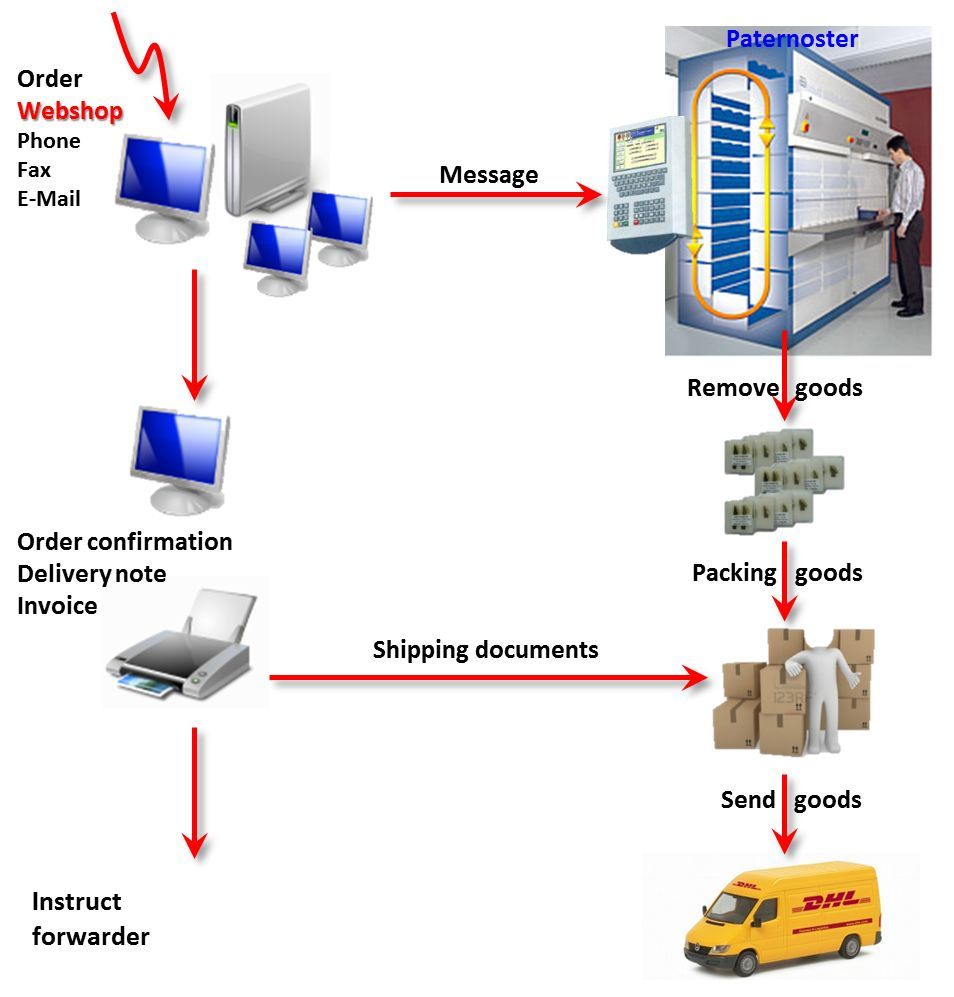 Company Lesyk is pleased to register, since end of October 2013, another milestone in the constant development towards a modern infrastructure with a complete processing of customer orders.
The technical data integration of our paternoster parts warehouse and linking with our merchandise management system has been completed and has been introduced with success.
The customer orders we receive via our online-shop, which has been put into operation by the beginning of this year, generates automatically the following documents:
Parallel to this a message with order details is generated and transferred via a data line to our parts warehouse (paternoster).
The paternoster parts deposit consists of 14 shelf boards, which are separated in 4 levels, each with 22 compartment positions.
In each compartment, standardised storage boxes can be inserted, which can be again separated in more divisions if needed.
Thus we have up to 4000 compartments for our numerous items at our disposal.
The processing of the orders (removing or storing) is extremely user-friendly and requires only the acknowledgement of the removed (stored) items.
The goods assembled in this way are packed in an appropriate way and labelled, the parcel is equipped with the necessary delivery documents and passed on to a forwarder.
With this outstanding logistic we comply with the desire of our clients to a short-term order processing and delivery even more.